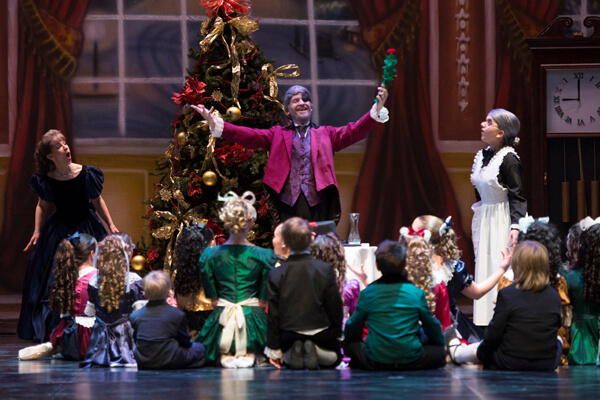 Many conservatory students elect to participate in Allen Civic Ballet's "Nutcracker" Ballet.
This is a professional quality production with costumes, scenery, professional guest artists and a full, live orchestra.
The requirements for "Nutcracker" participation are:
A $10 costume fee per dancer which will go towards the fitting, cleaning and repair of the costumes.
A $40 performance fee ($20 for each additional family member) which goes toward the rental of the auditorium.
8 hours of volunteer time. You may pay an additional $90 in lieu of volunteering. Each additional family member requires an addition 3 hours volunteer time or $30. The Volunteer Sign-Up Genius will be available online beginning in September.
THIS IS AN ALLEN CIVIC BALLET PRODUCTION. ALL FEES ARE PAYABLE TO THE ALLEN CIVIC BALLET, A 501(C)3 ORGANIZATION.