Many Conservatory students elect to participate in
Allen Civic Ballet's "Nutcracker" Ballet.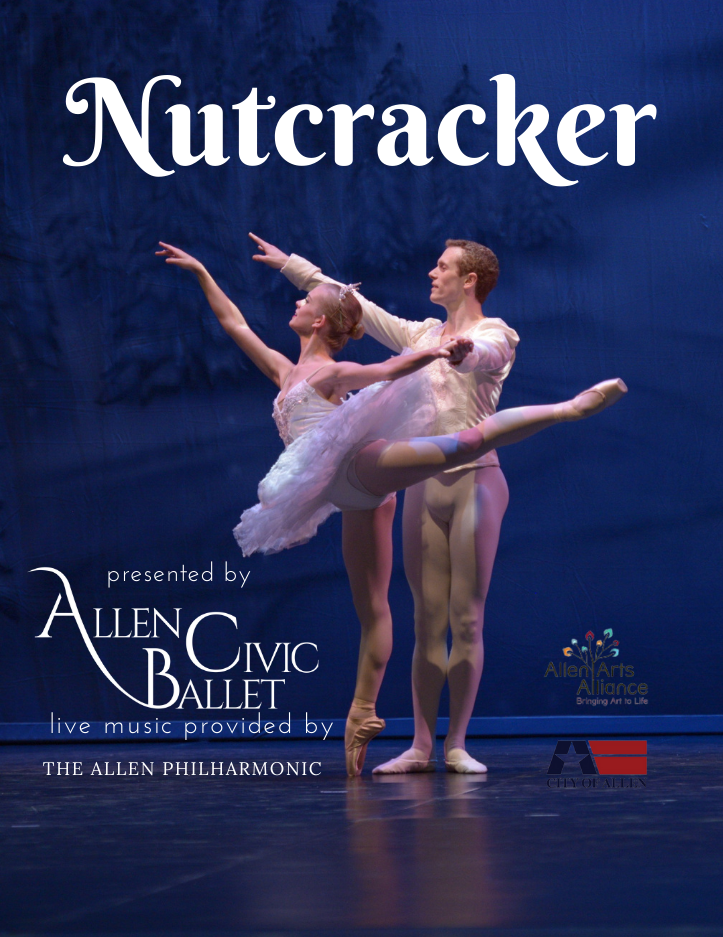 This is a professional quality production with costumes, scenery, professional guest artists and a full, live orchestra.
The Allen Civic Ballet with hold auditions for its production of the "Nutcracker" ballet to be presented at the Performing Arts Center at Allen High School. Date TBA December 2023.
The Ballet is seeking dancers ages 5-12 for a variety of roles.
For Dancers Ages 5-8 12:00-2:00 pm
Dancers Ages  9-12 2:00-4:00 pm
Auditions will be held on August 5th & 12th at: 
The Allen Conservatory of Dance
602 E. Main St., Suite E
Allen, TX
To learn more CLICK HERE
Please download and complete the package below and bring to the audition: