The most rewarding aspect of our studio for our staff is the longevity of our students. We have many, many students who began at the Conservatory as toddlers, and have grown into phenomenal artists right before our eyes.  Some have gone on to careers as professional dancers or dance educators; some have gone on to become doctors, lawyers or engineers. But all of them feel strongly that their time studying dance at the Conservatory has had a profound and positive influence on who they are as people.
From our students' first plie to their final bow, we support our kids for every step of their journey.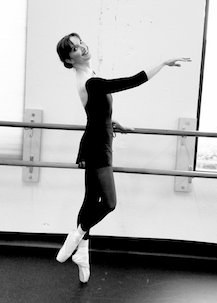 Artistic Director Stefanie M. Best
…was born in San Francisco and was encouraged in the classical arts by her mother, a Russian emigree. Stefanie furthered her ballet training at Southern Methodist University, and received a Masters Degree in Dance from the University of Houston. She also spent three years at the Houston Ballet Academy.
Upon returning to Dallas, Stefanie spent ten years dancing for Krassovska Ballet Jeunesse, under the direction of Nathalie Krassovska, former prima ballerina of the Ballet Russes de Monte Carlo and the London Festival Ballet. Mdme. Krassovska worked directly with the most influential choreographers of the early 20th century, including George Balanchine, Michel Fokine, Bronislava Nijinska, Leonide Massine, Anton Dolin and many others.
Ms. Best was coached extensively by Mdme. Krassovska in both the Romantic and Classical styles. She has danced in The Sleeping Beauty, Cinderella, Giselle, Paquita, Pas de Quatre, Chopiniana and Nutcracker, as well as numerous contemporary works. She also spent two seasons as a dancer with the Dallas Opera, including roles in Turandot, Un Ballo en Maschera, and Ariodante.
In 1995, Ms. Best founded the Allen Conservatory of Dance. Her students have been accepted into some of the most prestigious ballet programs in the country, many on scholarship. She has coached many dancers who placed Top 12 or Top 24 in both Junior and Senior Classical Categories at YAGP.
In 1999, Stefanie founded the Allen Civic Ballet, and functions as its President and Artistic Director. The Allen Civic Ballet is a non-profit organization, funded in part by the City of Allen and the Allen Arts Alliance. The Allen Conservatory of Dance is the Official School of The Allen Civic Ballet.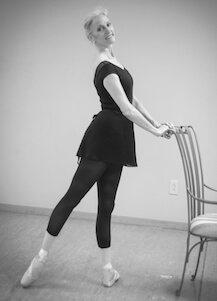 Mary Muller
…began dancing with Stefanie Best in 1995 with the Krassovska Ballet Jeunesse, and began teaching for her at the Allen Conservatory of Dance in 1999. She has a BFA in Ballet from Texas Christian University, and over 25 years of teaching experience with children and adults of all ages. She was accepted to the School of American Ballet at age 12, and received many scholarships throughout her training. She studied with Kathy Chamberlain, Jerry ByWaters Cochran, Lisa Fuscillo, Ellen Page Garrison, Nathalie Krassovska, June Nelson, Fernando Schaffenberg and others performing principal roles such as Swanilda, Black Swan, Snow Queen, Sugar Plum Fairy, and both leading and support roles in many other ballets such as Les Sylphides, Sleeping Beauty, La Boutique Fantasque, Don Quixote, Faust, Pas de Quatre as well as many roles created specifically for her.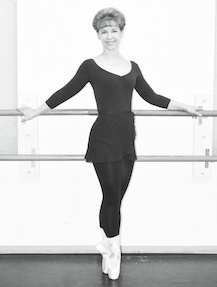 Linda Oustalet
…studied classical ballet from childhood through her teen years and returned as an adult to study at the Allen Conservatory of Dance and at Collin College. Linda has danced in the Nutcracker, The Sleeping Beauty, Cinderella, Coppelia and excerpts from Pas de Quartre, and Paquita.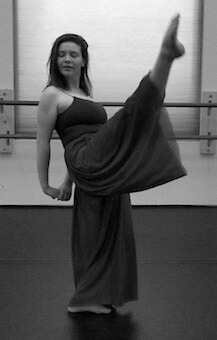 Julia Hockemeyer
Julia began dancing at the age of three in Southern California, where she studied Vaganova classical ballet under the tutelage of Victor and Tatiana Kasatsky, former principal dancers of the Moscow Classical Ballet. She began studying contemporary and modern dance at the age of nine from Asuka Kondoh, who majored in dance at University of California, Irvine and competed on So You Think You Can Dance in the 2009 season. Julia has performed in ballets such as The Nutcracker, The Seven Beauties, Don Quixote, excerpts from Paquita, and excerpts from La Bayadere. She also competed alongside her peers at V&T Dance in the Youth America Grand Prix for four years, and was involved in two ensembles that progressed to the finals in New York City. She began teaching at age 17 when she was invited to choreograph for the Tallenettes at Allen High School; she would go on to teach ballet, contemporary, and hip hop for her fellow students. In 2019, Julia was accepted to the American Ballet Theater Collegiate Summer Intensive in New York City, which inspired her to pursue a career in dance. She has danced as a company member for the Allen Civic Ballet for two years, and now looks forward to teaching and choreographing alongside her fellow company members.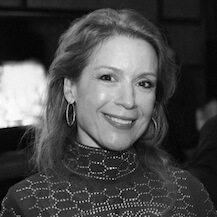 Viviana Lubertino
Former principal at the Ballet del Teatro Municipal de Santiago Chile.
Former ballerina with Ballet del Teatro Argentino de La Plata.
Graduated from Instituto Superior de Arte del Teatro Colon.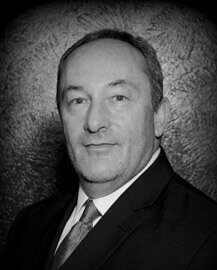 Richard Trimmer
…began his career at the age of 17 in Colorado under the direction of W. Lawrence Boyette and Carla Parks. Richard studied both Cecchetti and Vaganova styles under such notables as Natasha Krassovska, Igor Youskevitch, Leon Danilean, Bill Martin-Viscount, and Jutec Kasamon. He also studied Martha Graham technique under James Nearing. He has performed with companies in Denver, Dallas, Oklahoma City, Pittsburgh, Little Rock, Shreveport, Lubbock, Chattanooga and been a Guest Artist with numerous ballet companies across the country. His most notable principal roles were in Swan Lake, Sleeping Beauty, Giselle, Nutcracker, La Bayadere, Don Quixote, Les Sylphides, Flower Festival, and Paquita. Mr. Trimmer has also choreographed a number of ballets and Pas de Deux.