Our Staff
Our roster of teachers is diverse, professional, and experienced. We recognize that learning and enjoyment must go hand in hand in dance class. Knowledge is one thing – The ability to impart that knowledge is another.
The ability to impart that knowledge and ignite a passion for learning is a gift shared by all our staff.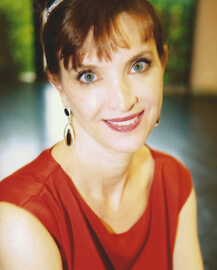 Artistic Director Stefanie M. Best
was born in San Francisco and was encouraged in the classical arts by her mother, a Russian emigree. Stefanie furthered her ballet training at Southern Methodist University, and received a Masters Degree in Dance from the University of Houston. She also spent three years at the Houston Ballet Academy.
Upon returning to Dallas, she spent ten years dancing for Krassovska Ballet Jeunesse, under the direction of Nathalie Krassovska, former prima ballerina of the Ballet Russes de Monte Carlo and the London Festival Ballet. Stefanie has danced in such classics as The Sleeping Beauty, Cinderella, Giselle, Paquita, Pas de Quatre, Chopiniana and Nutcracker, as well as numerous contemporary works. She also spent two seasons as a dancer with the Dallas Opera, including roles in Turandot, Un Ballo en Maschera, and Ariodante.
In 1995, Ms. Best founded the Allen Conservatory of Dance. Her students have been accepted into some of the most prestigious ballet programs in the country, many on scholarship. In 1999, she founded the Allen Civic Ballet, and functions as its President and Artistic Director. The Allen Conservatory of Dance is the Official School of The Allen Civic Ballet, which receives free rehearsal space and other commodities from the Conservatory.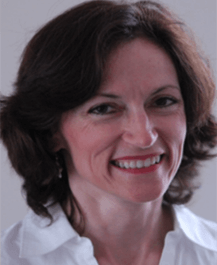 Mary Muller
began dancing with Stefanie Best in 1995 with the Krassovska Ballet Jeunesse, and began teaching for her at the Allen Conservatory of Dance in 1999. She has a BFA in Ballet from Texas Christian University, and over 25 years of teaching experience with children and adults of all ages. She was accepted to the School of American Ballet at age 12, and received many scholarships throughout her training. She studied with Kathy Chamberlain, Jerry ByWaters Cochran, Lisa Fuscillo, Ellen Page Garrison, Nathalie Krassovska, June Nelson, Fernando Schaffenberg and others performing principal roles such as Swanilda, Black Swan, Snow Queen, Sugar Plum Fairy, and both leading and support roles in many other ballets such as Les Sylphides, Sleeping Beauty, La Boutique Fantasque, Don Quixote, Faust, Pas de Quatre as well as many roles created specifically for her.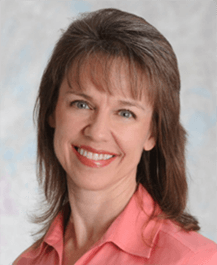 Linda Oustalet
studied classical ballet from childhood through her teen years and returned as an adult to study at the Allen Conservatory of Dance and at Collin College. Linda has danced in the Nutcracker, The Sleeping Beauty, Cinderella, Coppelia and excerpts from Pas de Quartre, and Paquita.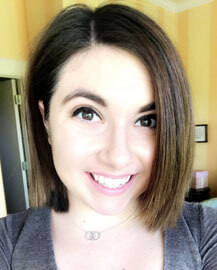 ELLIE BAUDER
Ellie began dancing at the age of three and was invited to dance with the Dance Industry company at the age of 11. There she trained in ballet, contemporary, tap, and jazz. During this time Ellie competed at conventions such as New York City Dance Alliance, Jump, and Nuvo. At the age of 13 she was accepted by audition to the American Ballet Theater Summer Workshop which she attended in Austin, TX. This experience would inspire her to audition for local, pre-professional ballet companies. At the age of 14, Ellie began dancing at the Allen Conservatory of Dance and was accepted into the Allen Civic Ballet. During her time with the company she performed in Ballet's such as, The Nutcracker, Cinderella, Swan Lake, and numerous works by various contemporary choreographers. She was later invited to dance at Kansas City Ballet's Summer Workshop in Kansas City, MO. At the age of 18, Ellie began teaching classes as an assistant instructor in ballet, jazz, and contemporary. She graduated from Mckinney Boyd HS and is currently a student at the University of North Texas. As a dance major, she enjoys taking daily ballet and modern classes. Ellie also studies Choreography, and Dance History. She looks forward to classes in Stress Reduction, Kinesiology, and more.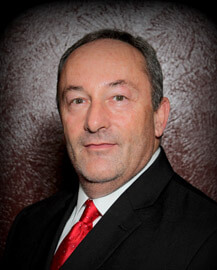 Richard Trimmer
began his career at the age of 17 in Colorado under the direction of W. Lawrence Boyette and Carla Parks. Richard studied both Cecchetti and Vaganova styles under such notables as Natasha Krassovska, Igor Youskevitch, Leon Danilean, Bill Martin-Viscount, and Jutec Kasamon. He also studied Martha Graham technique under James Nearing. He has performed with companies in Denver, Dallas, Oklahoma City, Pittsburgh, Little Rock, Shreveport, Lubbock, Chattanooga and been a Guest Artist with numerous ballet companies across the country. His most notable principal roles were in Swan Lake, Sleeping Beauty, Giselle, Nutcracker, La Bayadere, Don Quixote, Les Sylphides, Flower Festival, and Paquita. Mr. Trimmer has also choreographed a number of ballets and Pas de Deux.