Guest Teacher Anais Chalendard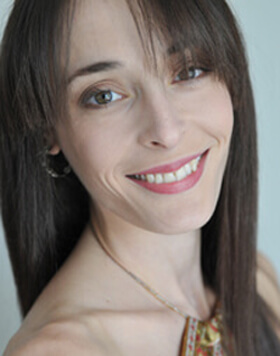 Guest Teacher Anais Chalendard trained with Carole Bentolila in Roanne. Herself a student of Max Bozzoni étoile and teacher at the Paris Opera school. Anaïs then moved to Marseille and kept dancing under the tuition of Dominique Khalfouni in the École Nationale de danse de Marseille Roland Petit.
She got her first professional contract at the age of 17 with the Deutsch Oper am Rhein under the direction of Youri Vamos, after graduating her baccalauréat in economic and political science. She then got an engagement with the Staatsoper Unter den Linden in Berlin directed at the time by Vladimir Malakov.
Few years later, Chalendard moved to Karlsruhe to join the Badische Staatstheater under the direction of Birgit Keil, where she became a principal. There, among other leading parts, Chalendard premiered the leading role in Terence Kohler's Anna Karenina and Gamzatti in his La Bayadère. Chalendard finally joined the English National Ballet in 2008 under the direction of Wayne Eagling, where she was promoted to first soloist following performances in Manon and The Dying Swan. She has also appeared in performances organized by Carlos Acosta dancing a pas de deux (Young Apollo) especially created for her and Junor de Oliveira Souza by choreographer Adam Hougland. In 2009, she received the "Emerging Dancer Award" after dancing Nikiya's Death from La Bayadère. In 2012, Chalendard appeared at the Nureyev Festival in Russia as Giselle with Principal dancer Jozef Varga from Het National Ballet, and as Odette/Odile in Derek Dean's Swan Lake with English National Ballet. She has been listed in the "100 Best Dancers in the World" by Dance Europe Magazine. In June 2013, she was invited to dance Erik Brühn's La Sylphide with Friedemann Vogel, principal with the Stuttgart Ballet, and Rolando Sarabia, international guest artist, at the Teatro dell Opera di Roma. Chalendard joined Boston Ballet in 2013 as a Second Soloist, and was promoted to Soloist in 2014 and Principal in 2016. She then could be seen as Gamzatti in Florence Clerc's La Bayadère, in some diverse work from Jorma Elo and Yury Yanowsky, as the 2nd Aria in Balanchine's Violin Concerto, in the lead role of La Gaité Parisienne as the Glove Seller, the Sugar Plum Fairy and the Snow Queen in The Nutcracker, Odette/Odile in Miko Nissinen's Swan Lake, Marguerite in Val Caniparoli's The Lady of the Camélias, Juliet in John Cranko's Romeo and Juliet.
Chalendard has been invited to dance at the World Ballet Competition Star's gala in Orlando, She also served as a jury member at the World Ballet Competition, and has taught summer intensives with Dance Theater International, Allen Conservatory, and Boston Ballet School.
In 2019, Anaïs was invited to dance with Kammer Tänzer Flavio Salamanka during Mozart festival In Salzburg.
And has also guested as Princess Aurora in Maina Gielgud's production of Sleeping Beauty with Joburg Ballet.
She retired from the Stage with the role of Giselle in October 2019 in a special and last guest appearance with Joburg Ballet.
Sr. Summer Intensive  June 5-9, 2023, $400
Dancers ages 13 and up with a minimum of two years classical ballet training are invited to attend our Senior Summer Intensive taught by Guest Teacher Anais Chalendard, former Principal Dancer with Boston Ballet and English National Ballet.
9:00 am-1:30 pm and includes technique, variations, character, contemporary and ballroom. You must prepay $400 by June 1st to secure your registration. https://allenconservatoryofdance.com/register/
Daily Schedule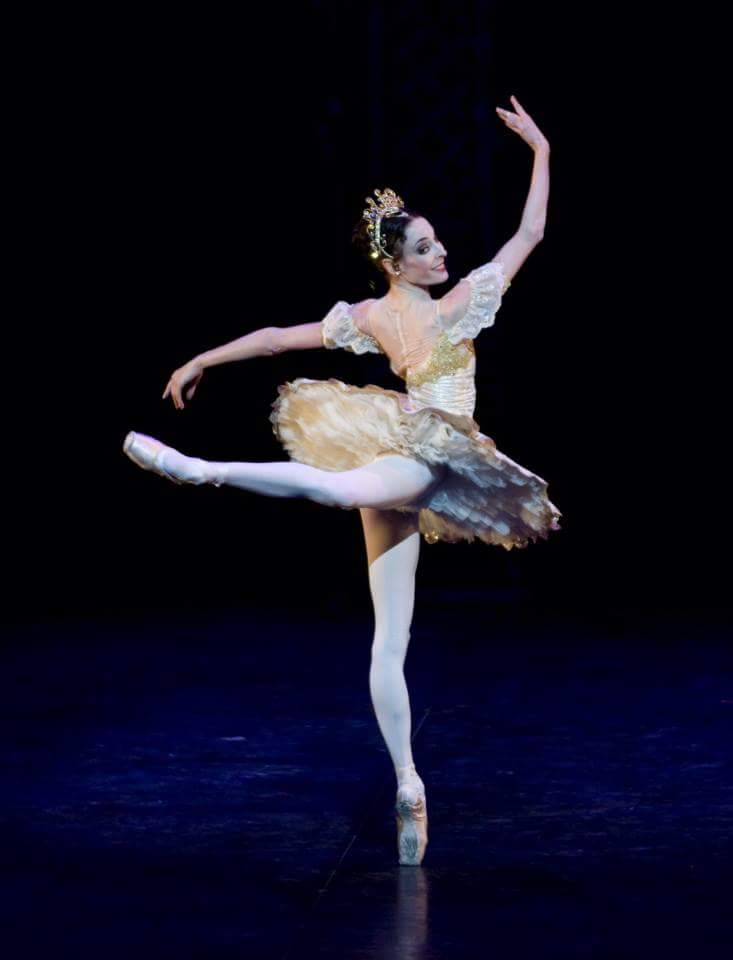 9:00 am-1:30 pm and includes
technique
variations
character
contemporary
ballroom
Registration
Registration for the Allen Conservatory of Dance Senior Summer Intensive is open now!
The cost to attend this program is $400.00 and the deadline is June 1st 2023 to register. https://allenconservatoryofdance.com/register/
If you have any questions about registration or if you would like more information about our programs please contact us at AllenConservatoryofDance@gmail.com
Benefits of Attending
Improve technique
Choreography
Performance skills
Conclusion
If you're looking for an opportunity to grow as a dancer, gain new skills in a positive atmosphere, then the Senior Summer Intensive is for you. The program is designed to help dancers build upon their technique and performance skills in order to prepare them for their next steps in dance.
FAQs
What is the Senior Summer Intensive?
The Allen Conservatory of Dance Senior Summer Intensive is a program for high school students who want to improve their dance technique, audition preparation and performance skills. Students will participate in classes designed by our faculty members and guest artists from around the country.
Tuition is $400.00 per student and can be paid at https://allenconservatoryofdance.com/register/
Dancers are responsible for their own transportation, housing and meals, please contact us for details if you would like more information about these costs before signing up at allenconservatoryofdance@gmail.com or by calling 972-727-5959